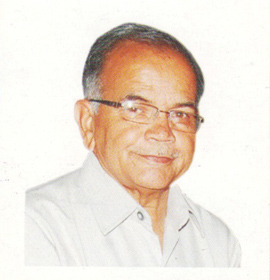 "An educational system is worth a great deal if it teaches young minds how to make a life rather that just making a living"
Balaji public School want to be acknowledged as an institute which provide quality education with modern techniques, innovative learning by keeping the foundation strong. We want to bring self belief in a child allow him/her to experience the opportunity, joy of discovery and develop a love of learning.
At BPS we have assembled a highly capable staff that I am uniformly impressed of. As the year progresses we expect to develop a range of programmes and activities that will extend our reach to attain the mutual goals of academic excellence, as Balaji public School will make an endeavor to grow in a variety of ways, concentrating on career awareness, Independent living skills, New technique, Socialization skills.
We shall be thankful to you for joining Baljai Public School's family we shall look forward for a strong and lasting relationship with you as together we shall support your child at every step on his/her journey at BPS.
Director